Sponsor us


Have a hand in making it happen
Our fantastic sponsors and partners donate money, products and services to help us maintain our charity partnership with Born Survivor and continue our mission of supporting our soldiers, veterans and their families. It's a cost-effective way to reach a UK-wide audience of committed, energetic supporters – and there's still time to get involved for 2023.
Want to find out more? Email northwest@soldierscharity.org
Corporate Sponsorship packages
ABF The Soldiers' Charity would like to create partnerships that help to build brand awareness for all involved parties and provide our corporate sponsors a platform for showcasing their organisation to a captive audience.

We currently have three different types of sponsorship packages available, allowing our corporate sponsors to be as hands on involved as much or as little as they wish.
Enter a team

Option 1-
You purchase a set number of places at cost and your runners set their own fundraising targets

Option 2-
You purchase a set number of places at cost and sponsor your own team so no fundraising is required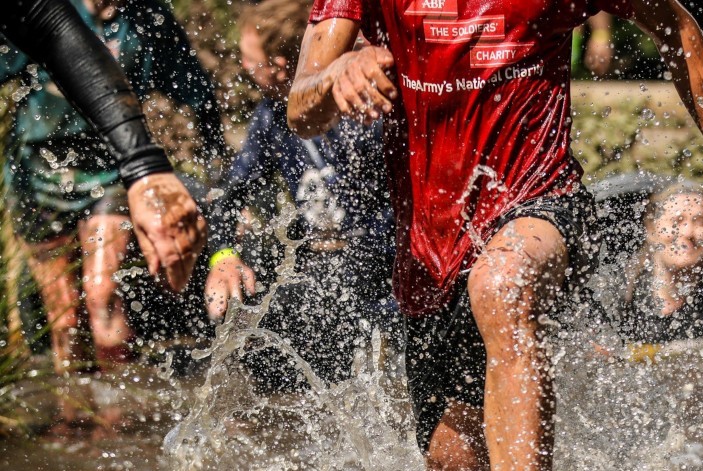 Sponsor a charity ambassador
Want to take a more hands off approach? why not sponsor one of our charity ambassadors to run on behalf of your company? Your sponsorship would be included in the ambassadors case study on our event website, alomg with your company logo and linsk to your website, as well as mentions and thanks across all of our charity social media platforms and comms.
Sponsor the ABF Team
Why not be our brand sponsor for the event? Have your company logo on the back of all participating ABF T-shirts on the day as well as a write up about your company and your sponsorship on our event lamding page, accompanied by your logo and links to your website, inclusion in the event write up in Front Line magazine, mentions and thanks across all charity comms and 10 places on the event for you to gift to your staff or customers with no compulsory fundraising targets.