Operation Bletchley: Paris 2021 is now closed.
Thank you so everyone who took on their mission and supported ABF The Soldiers' Charity this July, your support has been fantastic. Fundraising stays open until the end of August so please keep sharing your page, and get that sponsorship rolling in.
Operation Bletchley will be back in the winter, launching in late 2021 - we hope to see you there!
If you would like to keep up to date with future missions and launch dates please register your interest here
What happens next?
Fundraising is now closed. We'll soon be posting out medals, t-shirts, pin badges and any other fundraising incentives you haven't yet received. We'll be starting this in early September. If plans change this website will be updated.
100 MILES: 10 CODES: BEHIND ENEMY LINES
1- 31 July 2021
Bletchley Park to Paris
A 100 mile challenge to deliver an encrypted message before it's too late...
WANTED: Talented Codebreaker to walk 100 miles through occupied France. We need you to take on Operation Bletchley: Your Virtual Codebreaking Challenge.
Your mission is to cover 100 miles on foot, virtually travelling from Bletchley Park to the heart of Paris, cracking codes and meeting with our Agents on the ground as you go.
Your mission starts on 1 July 2021, and you have until the 31 July to crack the codes and deliver the final message to Winston Churchill before your time runs out.
With three levels of codes; junior, codebreaker and cypher expert to tackle, get the whole family together this summer - do you have what it takes? Sign up now!
How it works
Operation Bletchley: Paris is a virtual event that you can take part in anywhere in the world. Here's how it works...
Sign up for just £10 and link your phone or fitness tracker to your fundraising page (you can also record your miles manually if you prefer)
Start walking at your own pace (from 1 July 2021)
Receive updates and codes to crack after every ten miles completed - three levels are available - Junior, Codebreaker or Cypher Expert
Solve the codes to decipher the hidden message
Complete the journey and deliver the message by the midnight on 31 July 2021.
Your mission
It's 1942 and the situation in France is at boiling point. The Nazi occupation has cut us off from our agents on the ground, so we need you to go behind enemy lines to make contact. We cannot afford for our intelligence to be compromised, so you must move through the shadows and crack codes along the way to avoid detection. This mission is not for the faint hearted. Do you have what it takes?
You are an elite member of F Section Special Operations Executive (SOE) and are about to be dispatched on a highly unusual mission behind enemy lines in France. You will board a Halifax bomber departing from RAF Tempsford in Bedfordshire and parachute into France along with several containers of supplies for the French Maquis - the local resistance to the Nazi occupation. From there you will need to crisscross occupied France, meeting with the French men and women whose acts of resistance represent astonishing bravery in the face of imminent danger. Each will supply you with a new code to crack with the answers adding up to a final message which must be delivered before time runs out.
It is up to you how you would like to complete the walk. The challenge can be completed over a few days, or the whole month, but you need to complete the 100 miles before the 31st July 2021. You can crack the codes as you go or save them up until the walk is complete. Once all the codes have been successfully decrypted you must decipher the final message to the secret agent in the heart of Paris.
The difference your generosity can make
£50 - could help cover travel costs so a veteran can attend a job interview.
£75 - could go towards the cost of a temporary wheelchair ramp, allowing an injured soldier to enter and leave their home.
£250 - could contribute towards the care home fees of a frail elderly veteran who requires continuous care.
£1000 - could help pay for home adaptations so that a veteran's young disabled child can live in a safe and accessible environment.
Sponsor a friend
Find the fundraising page of someone already taking part in Operation Bletchley.
About the event
Operation Bletchley is your Virtual Codebreaking Challenge. Take on one of three missions this summer and crack the codes as you go. Choose from either 30 miles, 50 miles or 100 miles. Can you deliver your message before it's too late?
What do I do?
Sign up now and you will automatically create your own event page. This is so much more than just a place for your fundraising. You will use this page to track your walks, rack up your miles, mark off your cracked codes and earn fundraising milestone badges. Share this page with the whole world and watch the donations add up.
You can link your page directly with Fitbit or MapMyFitness to track your walks automatically or you can simply add your miles manually to your page. Instructions on how to do this can be found here. We recommend you do this at least 24 hours before the start of the event on 1 July 2021.
Use any device you like, the site is set up to work on your mobile, tablet or laptop, making it easy to keep track of your challenge wherever you are.
Cover the miles of your chosen mission during July 2021 and once you have cracked all the codes successfully and deciphered the final message you must deliver it by midnight on 31 July 2021 to receive your mission accomplished status and well deserved medal.
Codes
Every 3 miles (Cairo), 5 miles (London) or 10 miles (Paris) you'll get a new code to crack sent straight to your inbox. Solve this right away, or save them up for the end. You'll need to solve the first 9 codes to solve the final code.
Submitting your answers:
You can now submit the answer to each code in your event area on your fundraising page and find out instantly if you've solved each code correctly! To submit your answers simply follow these easy steps:
1.Log in to your page and go to 'Dashboard'
2.Click on 'Codes and Answers'
3.Choose your level (Junior, Codebreaker or Cypher Expert)
4.Choose your code number
5.Enter your answer! You'll find out straight away if it is correct.
Distance
You have the choice to complete either a 30, 50 or 100 mile walk which can be done anywhere in the world, whether is your local town, village or even if you live abroad. Whichever distance you choose, you must finish before the 31st July. You'll have 10 codes to crack and once all the codes are successfully decrypted you must decipher the final message and deliver it.
Fitness
This challenge is for everyone. Whether you are a beginner and want to get into walking or are a keen walker and want a bit of fun competition. You can do the challenge in your own time or race others to try and finish first with the added twist and codebreaking element.
Time
The challenge runs from the 1st - 31st July. Feel free to keep tracking your steps until the very end. Your fundraising page will stay open for one month after the challenge ends, but you must submit your final answer by the 31st July to qualify for your medal.
Your official Operation Bletchley medal will be awarded if you receive 'Mission Accomplished' status by the 31st July. You will need to complete the full miles you have chosen (30, 50 or 100) and deliver the coded message on time.
In addition to your official Operation Bletchley medal there will also be a money can't buy commemorative pin badge on offer. These will be awarded to anyone who raises £250 for The Soldiers' Charity.

Fundraising
There is no obligation to fundraise but if you do there are plenty of rewards on offer. The money you raise will help support soldiers, veterans and their families in need. ABF The Soldiers' Charity is the official Charity of The British Army and will be there for soldiers, for life.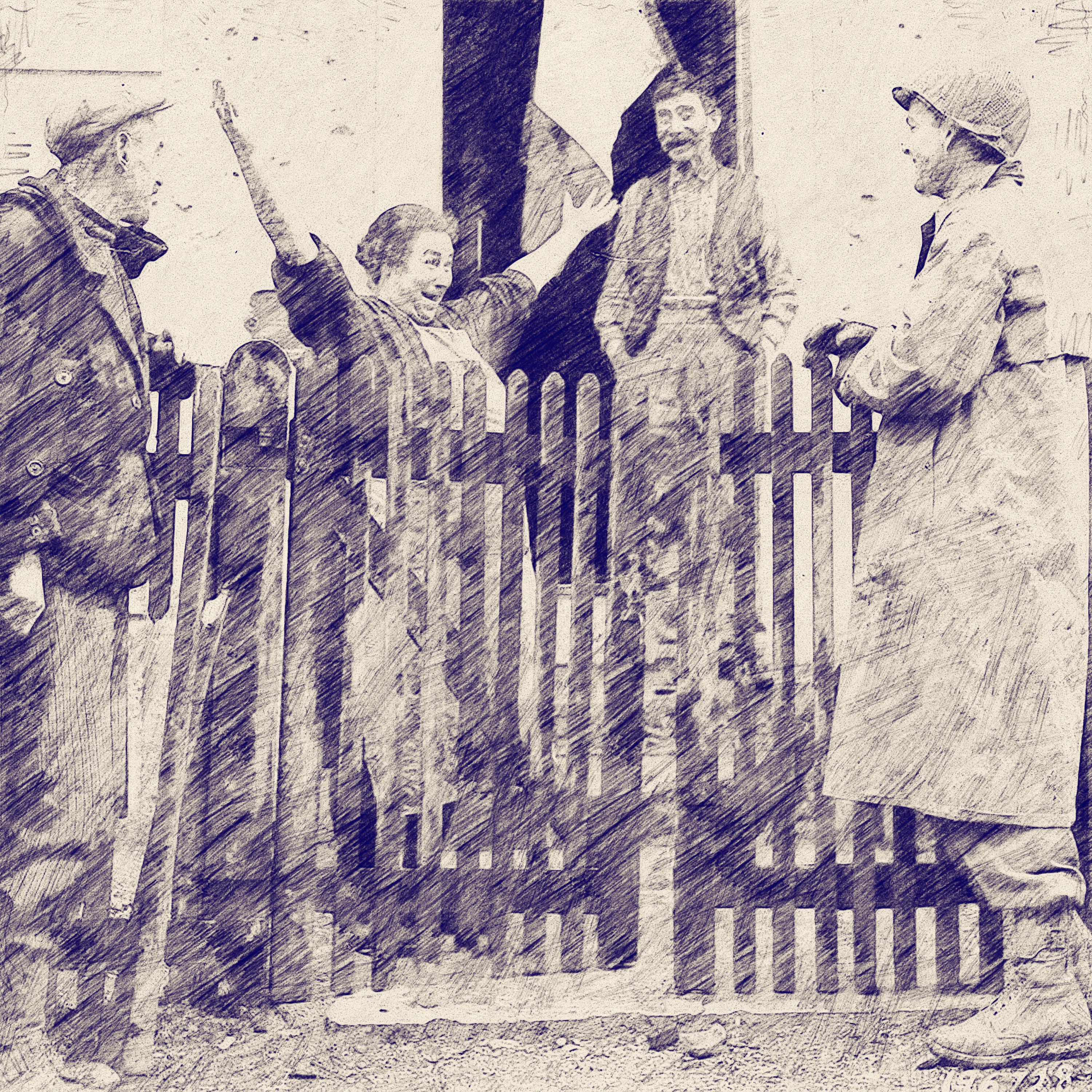 Have fun
...Testing yourself mentally and physically on your virtual codebreaking challenge.
Frequently Asked Questions
Is it safe to take part in Operation Bletchley during the current COVID-19 outbreak?
Whenever you take part in any challenge it is important to look after yourself. Please ensure you follow all government advice and look after your own safety as well as the safety of those you come into contact with. Under the current restrictions it is still possible to take part in Operation Bletchley. 
This challenge can be completed alone or with members of your household as part of your daily exercise routine, you can also log steps around your house and if you are lucky enough to have one, garden. You have 31 days to complete the challenge so only have to walk on average 0.97 miles a day (30 mile Cairo mission), 1.6 miles a day (50 mile London mission) or 3.2 miles a day (100 mile Paris mission). You can spread it out over the month or do it in bigger chunks but please remember to make sure you follow social distancing rules at all times.  
We wish we had a crystal ball to know what the situation will be in July but please always follow current government advice, keep an eye in your inbox or on our Operation Bletchley Facebook group for advice and updates, follow social distancing and stay safe. 
In this current climate children have spent alot of time off school, and most of us have spent a lot of the past year at home trying to entertain ourselves. Operation Bletchley offers the perfect combination of exercise (daily walking), brain teasers (the codes) and learning (all of the missions, history, people and locations are historically accurate) and can be done while following social distancing, so this is the perfect virtual event to get involved in. Use your daily exercise to unlock puzzles and crack codes as you go while learning about the hidden figures of the Second World War. 
What is Operation Bletchley?
Operation Bletchley is a personal challenge, testing yourself physically and mentally that can be completed at any location. You can start at your pace anywhere in the world. It can be completed in lots of smaller walks, as part of your day to day life or even as one big walk.  
Cover the 30, 50 or 100 miles, crack the codes and identify the source of the intelligence leak in Cairo, deliver the message to Winston Churchill in London or to a secret agent waiting for you in the heart of Paris before it's too late. 
What are the 3 levels of codes?
There are 3 different levels to participate in:
Junior codebreaker – aimed at 8-12 year olds
Codebreaker – Challenging
Cypher Expert – Would be accepted at GCHQ!
Don't be fooled into thinking the Junior codebreaker and codebreaker levels will be too easy!
If I sign up to all three missions will my tracked miles count towards all three?? 
This is up to you.
You can either connect your activity tracker to one mission at a time, disconnecting as you complete one mission and connecting to another, or you can connect your tracker to one mission and manually update the others.
If you track manually you can either add your walks to all three or one at a time.
Please note, if you connect your activity tracker to more than one mission, it will not sync activity to both missions at once. This is updated advice. 
I'm trying to submit an answer which I'm sure is right, but the system is telling me it's incorrect
If you are getting an incorrect answer message, despite being 100% certain the answer is correct please check the following:
There are no additional spaces at the beginning or end of the answer

If these don't work, e-mail us on events@soldierscharity.org with the answer you were trying to put in and we'll look into it for you.
Why can't I use Strava to track my walks?
We have used Strava for previous Operation Bletchley missions, but made the decision not to inclue it as an option for 2021. Our website is linked to Strava by an API, which is made and developed by Strava. The Strava API only allows 1,000 activities to be synced every day before it stops allowing any further syncing. We have 3,000+ wonderful fundraisers taking part in each Operation Bletchley (and often syncing more than one activity a day) which meant that over two thirds of the activities on Strava were not syncing. 
We have had conversations with Strava about increasing this limit, but were unable to come to an agreement. 
You can still use Strava to track your walks, but then will need to manually add them to your page. Fitbit and MapMyFitness are still working as normal. 
Registering a child without an e-mail address.
My child would like to sign up but doesn't have an e-mail address.
That's fine, simply register yourself and add a child registration on at the same time. This will create an account for you and a second for your child which will be managed by you.
If you register a child, you'll find two entries for Operation Bletchley 2021: Paris on your online account dashboard. Yours and your child's. You can see instructions on how to use the account here.
If you register more than one child, you'll find an entry for each child on your dashboard. 
Will they still be able to log miles and answer the codes?
Yes! The account will function just like a standard account. Any e-mails will go to your (the parents) e-mail address. This includes all newsletters, code e-mails and the 'mission accomplished' e-mail
I don't want to register, but my child without an e-mail address does
We recommend just registering your child using standard entry and using your e-mail address. Please make sure you put the child's date of birth during registration.
What is the fundraising target?
Although there is no fundraising obligation we ask that you raise as much as you can. No matter how big or small your target is we are here to help you. How about aiming for one of the below targets to get you started?
When you register for Operation Bletchley you'll also be enrolled into our Fundraising Army. The more you raise the higher you'll rise through the ranks – click here to see the ranks you can achieve. Challenge yourself to see how high you can get; will you make it to Captain?
Absolutely – online fundraising is a fantastic way for you to collect sponsorship from your friends, family and colleagues, particularly those you don't see every day. From your donors' point of view, it is a quick, easy and secure method of donating.
When you register for the event an online fundraising page is automatically created for you. This is your page, add your picture, write some text about what you're doing and why, set your fundraising target, then send the link out to everyone you have ever met so that they can sponsor you easily and securely.
How do I raise money and where does it go?
Operation Bletchley is a fundraising event for ABF The Soldiers' Charity, with the money raised going towards helping soldiers, veterans and their families in times of greatest need. Find out more about who we've helped on our 'Stories' section.
Can we fundraise as a team?
Yes – it can make your fundraising target easier to meet if you fundraise together. You will even have a team fundraising page which is created automatically when you register as a team.
However all fundraising incentives are based on your individual amount raised rather than your team total.
Can I get help with fundraising?
Of course, the Operation Bletchley team is always available to help so please drop us an email events@soldierscharity.org. We can help with ideas, answer your queries and provide you with any fundraising materials you may need – collection tins, t-shirts, wristbands etc. We are here to help you!
Yes you can - although that may be more difficult in the current circumstances. 
Paying in cash:
If you have collected cash please count this (with a witness) and then pay the cash into your bank account. You can then pay this onto your own fundraising page, send it via bank transfer or send us a cheque.
Paying in cheques:
Send cheques to the below address, with a note confirming your name and that it is for Operation Bletchley:
ABF The Soldiers' Charity
Mountbarrow House
12 Elizabeth Street
London
SW1W 9RB
Please note that while we are working from home there will be a delay in the processing of cheques. 
Does Gift Aid count towards the incentives?
ABF The Soldiers' Charity policy, like that of many other charities, is that Gift Aid is not included in sponsorship targets.
This is because it can take time to verify the Gift Aid Claim. We need to ensure we have all the relevant information (first name, surname and full address) and that the donor is a tax payer and because of this it can take a while for the Gift Aid claims to be processed, and the funds paid to the charity.  
How do I add an offline donation to my page?
You can add an offline donation to your page by following the below steps.  
Log in to your Operation Bletchley account
Clicking the 'add offline donation' button and following the instructions.
When do I need to get my fundraising in?
Fundraising closes on the 31st August 2021. All donations must be with the charity, including any cash or cheque donations. 
Please note that our offices are currently closed, and the processing of cash and cheques is taking significantly longer than usual, so please send all donations in at least two weeks ahead of the deadline. 
Paying in cash:
If you have collected cash please count this (with a witness) and then pay the cash into your bank account. You can then pay this onto your own fundraising page, send it via bank transfer or send us a cheque.
Paying in cheques:
Send cheques to the below address, with a note confirming your name and that it is for Operation Bletchley:
ABF The Soldiers' Charity
Mountbarrow House
12 Elizabeth Street
London
SW1W 9RB
Any other questions?
If you have more questions, visit our contact page for more information.
Contact us
If you have more questions, please feel free to contact the Agents running this mission, Agent A and Agent W. The quickest way to get hold of us is to email us on events@soldierscharity.org