We're fundraising for...
On the 5th-6th June 2021, we are taking part in The Cateran Yomp. A 54-mile hike in 24 hours across rural Perthshire.
It's going to be tough but it will raise vital funds for ABF The Soldiers' Charity, the Army's National Charity, providing a lifetime of support to soldiers, veterans and their immediate families.
Please give generously, and thank you for your support!
Thank you to our Sponsors Doors Plus Ltd Steven Steven Lane
Ray Gary Osborn
Bms Norfolk Samantha Hall
Belowzero Air Conditioning Terry Bridgman Reuter Cleaning Services
Jk Tiling Contractors Ltd
Ricky Brunton. Jack Peffers
Claire Judd Aimee Mallett Han And Carl Linda Parkin Joyce Finn Simon And Lex Paget Family Isobel Scott D Matthews Grahame And Sue Phillipd Wayne At Quadraheat. Pete And Helen Fisher Alison Spriggs Mr.everything Jodie Fenner Dr Thomas Dr Gabel Dr Greenslade Dr Bryant And Dr Harris Andrew Twine Lin Green ,issy Scott X
Tom Xxx Stuart Smith Anne Swann Edward Wootten Lee Haysman Michael Holland
Alexia Ell
Ray Simon French Lin Green
Nigel Wilson Bernadette Stubbs Robert Skinner Michael Cross Darren Carter Jodie Sillett Sam Head Robert Skinner Karen Harvey Layla Bartlett Darren Mason
Mark Graham Bct Bruce Gordon Hazel Truick Fi & Jez Kathy Dragon Juliet Anonymous Ann (nanny) Lawrence Peter And Carole
Kelly Page Rob And Lisa Allen Rob Windsor
Tracey Dennis Rob Tasker The Macleod's Morag And Brian John Butler John Reynolds Lee Colvin
Mr Richard Broad Lynz, Add & Kiddies Lynn Jarvis Mick Gregory Matt, Kye, Evan, Lyle And Mr C Sarah Rahamn Robert Skinner
Brent Cotgrave Saffa Mr Paul W Etherington
Graeme Smith
Bob Thornby Susan Lane Rev Karen Bassett Hazel Kenneth Smith
Bob From Lesbos David Carroll
Bola Gbadegesin Stuart Tapp Gary Osborn Heather Linfield Jason Peacock Dan Peters Anonymous Anonymous Rosie Lakin Chris Ketchen Jonny & Lois Suzanne Wilkinson Daniel Warmer Mark Cotman Beckie Moran Davies 2.0 Hamish Bell Paul Oliver
Herbert Page Tony Westwood Heather Linfield Steve Pevy Carl Davies 8ball
Jessie Bridgman Mark Hall Tony Westwood S Coaker Heating Ltd
Jade Osborn
Paul Davies Alex Robbins Lucy & Brian Zoe R Jean Masterson Val And Dave Laurie Dale Charlea Sands
Leigh Chant Sue Tyer Matthew Rugman Harris Hardware Euan Barr Tracy & Neil Irons Robert Skinner Scott Pilgrim
Jean Simpson Jean Simpson Mark & Shelly Osborn Harry Vergerson Jeff Vergerson James Edwards Chelsea Mel Osborn Bacon Elaine Keith Allmark Holmes Heating Andrea And Sean Poston Viv And John Cooper Colin Rolfe Carol Farnham
Dave Goodenough Linda Warmer Keith Lord Lindsey Jim Will Will Vines Mark Taylor
Joe Kate And David Osborn Phil Turner Natalie Stevenson Janet Lord Debbie And Amy
Steve Drew Cathryn & Tom
Michael Finlay
Sue Lane
Kris And Jane Xxxxx Pat Xxxx Marty B Jo Baker
Gary Starling Michael Mccarthy Lesley Hussey Chris Waller Rana Denholm Fi Richard Murphy-packer Heather Kipling Emma Lewis
Hammy Karen Murton Rachel Scott Lois&farmer Lisa Watkins
The Smiths Alexander Pearce
Zoe & Adam Webster Robert Payne Rachael Thompson Simon Barrett Daniel And Amy, Forge House Bed And Breakfast Keith Wood Louise Johnson Dave And Char X Revd Karen Bassett B Bulmer Pam Page Rash Ransley Much Love And Support From Your Old Mate Jim Smith Rash Ransley Jonathan Burton Ian Branston Paul Tyson Ms Caroline De Wilde Christine Pearce Julie Hall
Val Dougherty Nathan Francis The Littles Kat Foxy Jemma Appleton-barnes Jamie Fitt Mark Scrivens Mark Kerrison
Karon Raggett Sekove Ratubalavu Jr Hannah Peter Valerie Stratton Ben Renshaw Hayley Rogers Louise Wakefield Wendy Wakefield Karrie Fox Tammy Gilbert Zoe Cox Scott Parkin Joanne Wright Debbie Bell John Gilbert Dean Kellaway Michael Finlay Michelle Rodger Denise Bunn Katherine Smith Julie Adshead Claire Ben Danny Prater
Julie Newton D.boorer
Andy Davis Noelle Wilton Matt Cole Mat Croft Andy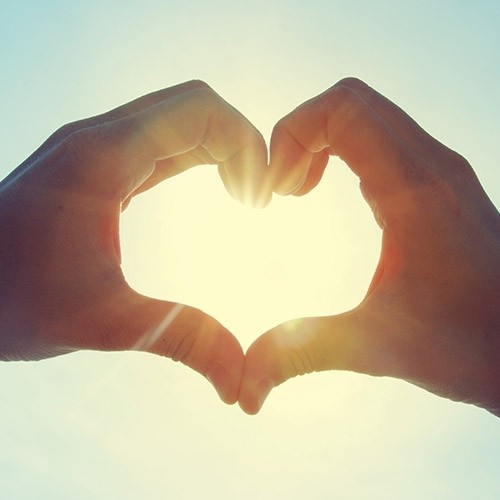 Marie Claridge Danielle Daniels Irene Mckay Mark's Male Fuck Buddy Martin Bray Mo Rogers Chris Hart Kerry Pharo
Danielle Burton Debbie Moran Trudy Nikki And Boys Ray And Family Christine Sarah Rahman Jo And Mark Corey Mandy Davies Zoe Hinnis Hayling Voluntary Services
Anthony & Julie Morrissey Lee Perkins Will Stevenitt Anonymous Peter Barry Anonymous Mark John Dallaway Kirsty Bailey Jess Adcock
The Starlings Ben Renshaw Peter Francesca Moran Kirk Hughes Kerry Wallace Dawn Franklin Lin Green L Moores
Jimmy Thomas Sarah H Tammy And Richard Burge Lizzy Hirst Andy&rae Fraulo
Helen Baker
Graham Dodds Gemma Lawrence Luke Osborn Malc Mel Senior Chris Stangroom Joy Ford Cathryn Gemma Mace Hayley Wallage Lin Green Chloe Lindo Helen F Sara Jacqueline Quintin
Tracy, Leah And Rachel Gilbank Laurie Dale Sue Hicks Matt Emery Spencer Windibank Selena Franklin Gordon Anonymous Kevin Morley Lesley Hunt April Abbott Christopher Bramhall Matthew Rugman Ben Rowe Linda Killengrey Marie Sheens Sid Gates Mark Lee Phil James Sharon Riley Matthew Rugman Sophia Moran