I'm fundraising for...
The army life isn't the easiest for anyone. The incredible servicemen and women who put their lives on the line in pursuit of making the world a better and safer place for everyone is a huge undertaking. 
As someone who is incredibly proud of my friends and family that serve in the armed forces - and the amazing partners and families that support them, I want to help raise as much awareness (and funds!) for ABF as possible.
The Soldiers Charity is an incredible one and supports servicemen and women, veterans and families that need support across the globe. They provide support and financial aid when individuals and families need it most; whether that's due to an unexpected bereavement, being wounded and needing support to adapt to a new way of living or housing, education and further training after leaving the military. 
In a time when we're all facing challenges, it's even more important to remember and support those that can often be forgotten - and who don't always ask for support themselves. Please donate - any amount is appreciated - and in return, I'll be prepping myself mentally and physically to run 26.2 miles around London this October.

(And will hopefully have about five glasses of wine waiting for me at the end!) 
My Updates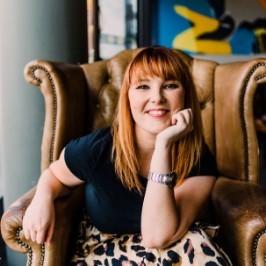 Week 7 Training: Is this *really* my life?
Training has ramped up... and as I'm *almost* (read: not at all :D) near the halfway point, I figured a little update was due.
So - let's just do a quick recap of my running journey so far shall we? And then I'll get into the good stuff...
January 2021:
- Not a runner.
- Hated running.
- Owned approximately three pairs of running leggings (that were not used for running) and one pair of trainers.
- Conversations that involved running usually involved the phrase; 'I'd rather shove a rusty spoon in my eye'
July 2021:
- Still hate running. 
- Own two drawers full of running leggings. 12 pairs of specialist socks (who knew those were a thing?!) 5 pairs of trainers. 2 waterproof running jackets. And have actually TAKEN my running stuff on trips that I didn't have to...
- Can now run without music, on my own, with other people, listening to podcasts AND have scheduled my training runs into my calendar... #ProTrainingMoves
I've also cried in the street (with frustration when I bought a pair of running trainers that actually weren't comfy after 5 miles), have had conversations about improving my running skills and even joined different communities / learning hubs to get better in time for the marathon.
Oh - and I've avoided more injuries. #TouchWood
Running is... weird. 
Despite not enjoying it... I do now get a little antsy if I don't go.
And my competitive streak means that my body is not loving how much I want to improve my split times. Or overall pace. Or distance. However, it's also loving the amount of food I can now eat #FuellingLikeAPro so that's a win!
It's also nice to know that every time I step out of the door, I'm actively doing something to support people who need it. Because donations have also been a massive part of this journey so far.
Every single time I get an email notification that someone has sponsored me to run the marathon, I get SO excited. 
Not only does it mean that valuable funds are getting raised to support servicemen, women and their families who are experiencing some of the toughest times imaginable... but it also means that person believes that I can actually RUN the marathon.
Me. Jess. Proud non-runner for many, many years.
Now... semi-runner?! Proud fundraiser. Person who is actually excited about completing the London Marathon and making sure that those servicemen, women and families get the funds that they need to support them through situations like;
- Bereavement
- Rehabilitation
- Losing limbs
- Mental Health issues
And more.
It's also been humbling to see people donate to the cause in one of the hardest years imaginable. I know that Covid has been tough on everyone - and it means that I doubly appreciate every donation, no matter how big or small. 
They ALL matter.
They ALL count.
And they ALL remind me that I CAN (and will) run this marathon. 
Even on the days that I freak out and think about just how many more training runs I have to do.
Anyway, here's to Week 7 of training. I've already done my Monday 3 mile run, my Tuesday 6 mile run - and just have my second 3 miler and a 12 miler to go... and then I'll have some rest days (and a lot of wine!)
#LetsDoThis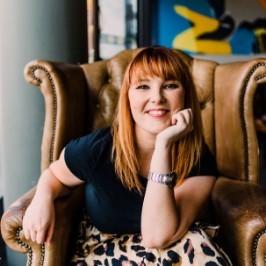 Month 2: Full Steam Ahead
Well... I'm officially in month two of knowing that I'll be completing the London Marathon for The Soldiers Charity this year. And I'm still really excited! 
Last week, I completed a half marathon to raise funds for another charity... and now I get to be full steam ahead on marathon training. (And hopefully the world will reopen a bit soon so that I can run in other areas... I think I could probably run my normal routes blindfolded right now!)
I've got my marathon training plan ready... and whilst I don't *officially* have to start training with the plan until the end of May, I'm using April for strategic rest and developing my running style so that I can make it round in the easiest (and pain-free!) way possible.
That means, I've spent a ridiculous amount of time looking at KT tape and researching compression sleeves to avoid my ankles playing up. I also got a PTTD (posterial tibial tendonitis dysfunction) diagnosis which means that I have to concentrate on stretching, training properly and making sure that my running style works properly.
Who knew running was quite so technical..?!
But I'm looking forward to kicking in with a new training plan... and a couple of my friends have shown me how to track my activities publicly with my Garmin! So I'm making sure that I'm tracking each run properly (and getting a bit competitive with it! #StandardJess) 
I'm also looking forward to the nicer weather... and have bought my first ever pair of running shorts. I look like a hobbit. But at least they're comfortable and have a 'snacks pocket'. (It might actually be for keys - but I like to think of it as a designated Jelly Babies space!) Now that I'm running further distances, I'm trying to manage all the water carrying/ snack eating and figuring out the best running playlists as I go. 
Fingers crossed that the training this month is simple and that I figure out how to apply sunscreen properly at mile 11...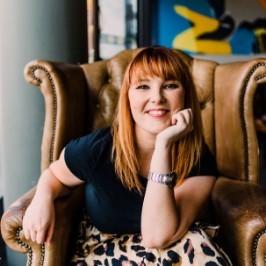 Week 2: My worst run... EVER.
I always run my longest run of the week on a Sunday. There's something nice about starting out in the morning - and then spending the entire afternoon post-run, eating roast potatoes and drinking a couple of Belgian beers. 
(Also - if anyone knows how to get a roast to make itself whilst I'm running... tips are welcome!)

Anyway, I'd targeted myself to do another 11 mile run this Sunday. After a week with two five mile runs and 11 miles the previous Sunday, I was already sitting at a 21 mile week... and I wasn't feeling particularly excited to get out there. 
I figured that I'd feel better once I got out (and cranked up my favourite Spotify playlist; currently Heart Beats if you're interested), threw on my trainers and headed for the door.
It was about four degrees when I set out (this info is important for later ;) ) so I was geared up in my layers - and headed out to hit a nice hilly route. 
About four miles in, I realised that I was NOT having a good running day. For whatever reason, I just couldn't seem to find a rhythm and instead of enjoying being out in the sun... I was just getting hacked off at how much my legs hurt. 
(Yes - I was in a whiney mood.)
I should probably have gone home at that point... but that's not really my style. If I say that I'm going to do something- I'm going to do it. So I gritted my teeth and figured that it was time to learn the mental skills I'd need for the marathon this October.
I'll be honest, as someone who has always intensely disliked running... the mental wall still surprised me when it hit properly. Around mile 8, my brain felt like it was screaming; "GO HOME AND CRY YOU COMPLETE AND UTTER RUNNING FAILURE". 
Pleasant.
Top that off with my legs being on fire and a lovely (if slightly over-enthusiastic and out of control) Boxer Dog, jumping up and me and stacking it in front of a park full of people and I honestly just wanted to sit down and never run again.

Luckily I didn't have any money for a bus - otherwise I might have seriously contemplated that option (!) I kept going though and reminded myself of two things.
1. It's just one more step. It was in fact, just over 3.5 miles of steps left... but I kept focusing on putting one foot in front of the other - and reminding myself that the pain WOULD eventually end. And that when I got home, I could have a mars bar.
2. 'Run an extra 200m more than you think you can" One of my awesome sponsors, Julie Dennis gave me that top tip a couple of weeks ago. And it really stuck in during this particular run. I'd set out to run 11 miles... and it was already absolute SHITE. But I was going to run that extra 200m because I know that come marathon day, the last mile or so is going to be HARD. 
I eventually made it home with my longest 11 mile run ever (over 2 hours... eurgh.) in warm weather. In the time I'd been out, the sun had suddenly reappeared in the UK, ratcheting the temperature up from 4 degrees to 13. So when I got back, I was hot, hacked off and covered in (cute) paw prints. 
But I was also pretty proud of myself. I'd KEPT GOING when it was hard and horrible... and if I'm honest, that's been my biggest fear about running the marathon previously.
What if I have a horrible running day and have to stop? What if I FAIL?
Whilst Sunday was deeply, deeply unpleasant... it also reminded me that my thoughts above?
Won't happen.
I'm not (and never have been,) a quitter. 
And whilst my legs might be incredibly unhappy, I'm always going to have the mental strength to just keep putting one foot in front of the other.
That's what I'm going to focus on. 
That and not wearing so many flipping layers now that it's starting to heat up again!
So if you're reading this and you've donated? Thank you. I honestly DO appreciate it. And those donations keep me going through the tough miles.
Next week, I'll be heading for a longer 'long run'... so expect a chirpier update on reaching 12 miles (and the sports stuff I'll be wearing to make it round in the sunshine!)
PS. It wasn't ALL bad. I did also run my fastest mile this week (08:57 #Woohoo) and other runners now regularly wave at me. I've become part of the gang... :D
PPS. If you've somehow landed on this page and think 'God, that sounds like a naff way to spend a Sunday', you're not wrong. But if you could bring yourself to make a donation - any size is appreciated - then you would be my hero for next week's run :)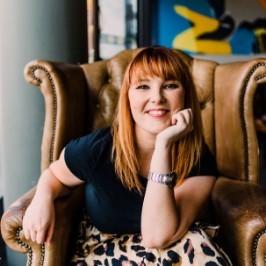 Week 1: Am I *really* running a marathon?!
It's been seven days since The Soldiers Charity sent me an email, explaining that I was going to be one of their official charity fundraisers... and running the London Marathon for them on October 3rd 2021. 
I can honestly say, that I've never been more excited/ thrilled/ filled with trepidation as I was when I opened the email. You see, the London Marathon has been on my bucket list for a LONG time. Working in London in my early twenties helped me to fall in love with the skyline, the city and the ridiculous amount of bars. (Sidenote: It's ALWAYS 5pm in London.) And I've wanted to raise money for a charity that I genuinely cared about and support.
However, there's the other side to running a marathon. You know, the part where you actually have to RUN it? Sounds stupid, but I hadn't realised until after the email that a) the marathon is actually 26.2 miles (and not the 24 that I had in my head!) and b) that 26.2 miles is actually quite a long way. In fact, it's actually (sadly) much further than my nearest McDonalds. (Which will be getting a LOT of business from my carb loading days now!)
Anyway, given that I'm the woman who has always described herself as 'not a runner' and whose main experience at running was legging it across Waterloo concourse after a few too many 'Mad Dog' shots in a bar behind Holborn Station... I've always been a bit wary of signing up. I guess, thanks to lockdown, I've been putting my trainers on more regularly and actually running properly... and so I'm going to keep it up and ramp up the mileage to give this challenge everything I've got. 
(And I'm kind of hoping that my friends will bring a LOT of wine to the finish line...)
I'm aiming to blog at least once a month to keep you updated on some of the high (and low!) lights of my marathon training - and if you can donate/ want to donate - please do. The Soldiers Charity is genuinely incredible and they're providing a LOT of support to servicemen, women and families who face some of the toughest times. Unexpected bereavement, being seriously wounded or injured, having to leave the army and needing support with rehabilitation, education and housing... The Soldiers Charity helps with it all. So if you can spare a pound or two? Every donation really is appreciated. And instead of muttering swear words under my breath at the toughest miles, I'll try to think about all the people who are supporting this challenge - and the amazing people we're doing it for.
So - in week one of official marathon training, I have;
- Been bitten by a swan (turns out they do NOT like humans being stood near their 'patch' of water.)
- Run 11 miles in under two hours (1 hour 52 mins) alongside my fastest 10 miles so far (1 hour 42 and too many hills for my liking.)
- Managed to run my fastest mile (aided by a HUGE coffee that a friend sent me after an incredibly long day. Thanks to Deliveroo and social distancing!) 
- Ran over 20 miles in the week including one long run (not fun in the rain), one recovery run and a sprints session.
- Scared myself with marathon blogs where people have talked about the need for co-ordinating running and drinking/ eating. I can barely co-ordinate both of my legs moving... eating and drinking whilst moving feels like my personal nemesis right now.
- Realised that my 'water resistant' running jacket... is not so much water resistant as splashproof. I wish I'd realised it earlier than 5 miles into a long run... but I'm not the brightest running spark it seems!
In short, I've realised that my legs will be permanently sore, that caffeine really IS a winner when you want to go faster and that I still hate hill sprints. It's all a learning curve - and one that I'm really happy to be taking on!
Thank you to my Sponsors
Damien Boostly Ltd Mary Cushen Hannah Beko Sarah Burton Kay Fabella
Ros Mark Simpson - Boostly Janet Murray Sara Sabin Mike Smith/teresa Shelly Julie Dennis Jacquie Carroll Angus B Anna Pinkerton Melanie C Owen Tracey Mcclelland Worditude Ltd Caroline Watkin Emma Waltham Sarah Howling Lauren Gemma Stow Lucy Eckley Charlotte Foster Rachael Bull
Rob & Libby Jonathan Fisk
V Tetris Shola Kaye Jill Leake Janneke Lucy Orton Amanda Owen-meehan Sandra Greenbank Bren Parkins-knight Geetha Murugesan Anish Hindocha Gemma
Shannon & Rob Anonymous Rachel Extance Aubrey + Wendy At Snap Fitness Woolston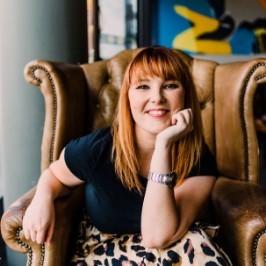 Jessica Lorimer