We're fundraising for...
On the 11th-12th September, we are taking part in The Cateran Yomp. A 54-mile hike in 24 hours across rural Perthshire.
It's going to be tough but it will raise vital funds for ABF The Soldiers' Charity, the Army's National Charity, providing a lifetime of support to soldiers, veterans and their immediate families.
Please give generously, and thank you for your support!
Thank you to our Sponsors Ruth Maxwell John Colley Scot-tel-gould Ltd Anonymous Phil Bentley James Jayne Costley Patrick Morrissey - Usmc Vet.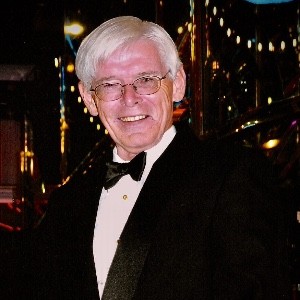 Lon Gibson Simon Smith William Harrod Allan Costley Michael Blackhurst Matt Gibbon Martin Smith
Spike Neil Chapman Ian Lennox Gaelle Morriseau Elaine Miller & David Grant Brian Talbot Malcolm Hamilton Eric Favant Stefan S John Cooper Mike Hilton Andrew C Calum Innes Tracey Clark Pete Macdonald
Rosy Ddh Brad Ewin Janet Alex Vincent Linda Andrew Jayne Costley Jake And Tilly Mcintosh Stan Mandy Spooner Sue Blackhurst Charlie Goldsmith Karryn Stewart Josh Downes
Barry Taylor Mathilda A Yvonne Littler Rory Bell Ian M Arthur Hapgood Ltd
Anonymous Greg Cole Ian Carter Callum Costley Anonymous Glen Downes Stephanie Power Charlotte Allison Jane Allison Garry Hooton Anonymous Montrose Foot Clinic Judith Allison Peter Hutchinson Kenneth Mckechnie Jen Lockhart Rebecca Kibbey David Hay Richard James Penney Aleksander Dyrszka
Suzanne Hay Greg Smith Leigh Sewell Alan, Gillian & Aaron Dario Mariani Brian Steven Jon Beever Pete The Seeds Charlotte Barrett-mcgowan Kathleen Fontana Tony Gee Andrew Holford Russell Bryan Bone Graham Mccabe Fraser, Matthew & Cameron Jan Hutchings Gail Blackhurst Andy M Bruce Pete Mcdill Kirsty And Fergus Peter Mott Alison Taylor David Maxwell Chris Griffith Stuart Cairns Eleanor Watson Rob Evans Duncan Jenkins Shaun
Ian Turner Laura Allison Jodie Chapman Ruth Richard Chandler Mick Bennett
Angela Chapman Anonymous Lee Coleman Sarmite Jankovska Louise Chapman Sharon Wilson Duncan Bardner Anne Stewart Paul Stewart Neil Plant Lucy Macmillan Elaine Dechow Pamela Herries Pam Lyndsay Lyn Arthur Fearnie Michael Parkin Hugo Fisher Anonymous Hollie White Neil Thomson Carole Gomez Jonathan Dearman Karen Bush Kirsty Durrant Gosia
Emma Nekrews Kerry Derek Chapman Carol Haynes Brandon Loxton
Joanne Watson Liam Cornthwaite Anonymous Alan Davie Mathew Phillips Karen Williams Andrew Tony Hereford Helen Haywood Dave Litherland Steve Maltby Stephen Davies Ric Fyfe Louise Walmsley David Dave Williams Graham Paxton
Rebecca Chapman Nicky Boobyer Lewis Szrama S H Wendy & Connie Angela Tattam Ellie Chapman Dorothy Smith Lindsay Gibson Rachael D Anonymous Scott B Adam Pennock Dan W Louise Baron Stefan Szrama Andy Jackson Stuart Watson Sharron Mulvaney Isaac Chapman Neil Chapman Dane Morriseau Kenneth Mckechnie Mark Hughes Anonymous