Cancellation of event
Clearly, as COVID 19 has cancelled all outdoor events until further notice.  We as a team have decided to complete the equivalent distance of 22 miles each individually meeting the social distancing measures.  I will post the results via the ABF Facebook page and main site after all participants have completed the event.  This way you will feel comfortable that your donations given in good faith did amount to something.  If anyone however would like there donations back please contact the Yomp directly and they will pay it back. 
Cancellation of event
I regret to inform you that this event is now cancelled.  I am working with the ABF to arrange a method of offering you your donations back or to give what you have donated to the charity.
We're fundraising for...
On the 6th-7th June 2020, we are taking part in The Cateran Yomp. A 54-mile hike in 24 hours across rural Perthshire.
It's going to be tough but it will raise vital funds for ABF The Soldiers' Charity, the Army's National Charity, providing a lifetime of support to soldiers, veterans and their immediate families.
Please give generously, and thank you for your support!
Thank you to our Sponsors Team Harrogate Mr & Mrs Murray Little Delights Little Delights
Alan Dale Emma Frame Connor Gibbs Shaun West Nathan Mallett Margaret Thomson Logan Sargeant Elizabeth And Grant Lindsay Em, Dad And Mum X Ross Marshall Alexander Springer Lewis Temple-brown Suzanne And Edward Ramsey Steven Ross
Carol Owen Anonymous Paul & Joanne Simpson Mum Anonymous Pamela Tracy Kane
Jennie Hewins Wrp
Paul And Fiona Wakinshaw
Jen Johnstone - Edwards David Bullivant Guy Manning Toby Byatt Steven Dawson Anonymous Chloe Mallett Cameron Poyznts-powell Lewis
Joann Mallett William Babington Mrs A C Clarke Mark Thomas Colleen Cassidy Sonja Rosand Harry Hey Sharon Ford Nan & Bampi
Yvonne Scott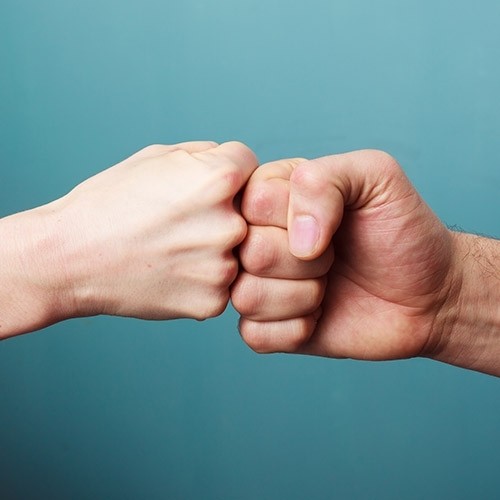 Vanessa Penman Darron Leech Peter Jacques Dean Jackson Lynne Murray Ursula Elwell
Elspeth King David Denby Mum Paul Jackson Nan
Michael Little Nan Stephen Bob Jay Powell Stuart James Mair Steph Carlile
Keiron Ballard Stephen Grady Paul Defty Michelle Parkin John And Jenny Dawson
Julie Jones Jennie Hewins John Skett Mum Paul Dawson G, B , H & I - Harper
Gary Mallett Sooty Chantelle Mallett Chris Harper Amanda Cross Heather Newman Tracey Dale David Green Valerie Bartlett Dominik Izbinski Anonymous Peter Richardson Nana Janice & Grandad Rod Angela Newman Guy Powell
Melanie Graham Keith Mcdobnell
Peggy Martin Stacey Ramsey
Justin Wilsdon
Ben Johnstone Kai Brownlee Tracy Sadler Rebecca Broadbent Nicola Milne Donna Ward Aunty Jean And Uncle Jim Cotterell Meriel Munro Rita Parmenter Doreen Hughes Granny Mum Anson Magee Henry Henderson
Kelly Bartlett Adam Wilson Dad Cody Gibson Jack Denby Auntie Jean Sharon Hitchen Glenys Penman Grandad John Lorraine Shepheard Helen Maddox Lyndsey Thomson Mr Anthony Skipper Godber Family Natalie Keri Hunter Jason Brownlee John Barker Joseph Sloan Frances And Michael Maggs Anonymous Cherel Poyznts-powell Finn Emilie Clarke Amanda Frost Adam Malik Dalton Cawood Stuart Stevenson Elaine Piper-hunter Luke Kane Nadina Hey Nicola La Grue
Peter Martin Gillian Wragg Stephanie Ramsey Michael Hall Hayley Leech Chester Fox Julie Medley Tovy How Anonymous Georgie Lever Helen Fawcett
Karen Jacob Beattie Eiddan Cassidy-ballard Grace Cockburn Ben Fawcett Nicholas Derry Lorry Driver George
Frank O'brien Elizabeth Murray-knibb Paul Brownlee
Amanda Old Maggie Mullen
Wendy Clarke Matt Forth Janine Knightsbridge Thomas Canning Dalton Cawood James Tampin Anonymous Angela Alexander Craig Gilfillan Jill Cook G Hamilton Callum Fiddler Max Dawson Harvey Wilson Harry David Latimer Tom Sandell Sandra Woods
Nana Ju Christine O'sullivan Steve Mosley Ellis Rebecca Bell Kathleen Nicholas Hunter Ross Lisa Hopper Ryan Benson Victoria Willis Anonymous
Louise Leech Maria Lawson Nicola Holloway Holly Harris Cath Morgan Ellie Rice Jake Aithwaite Fiona Buckingham S.miller Tony Laws Tracey Gilfillan Jenny Highton Lorna Howard Roy Moore Susan Powell James Grantham Karen Paddington Christopher Clarke Muscles Roberta Moore
Peggy Martin Joe Belcher Helen Linford Jenny Ricci Logan Stocks Colin Stevenson Janet Wells
Robert Green John Mayo Anonymous Alison Knox Zachary Clacken Emma Donner
Nigel
Peggy Martin Daniel Kempin George Leftwich Sian Evans Seth Poulter
Hayden Sue Jack Wasley Tilly Hey
Alfie Gabriel
Amy & Leanne Stacey Lloyd Martina Kerr Jeanette Lewis Lin Martin Doris Piper
Annie Lewis Max Dawson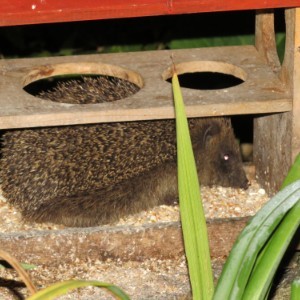 Peggy Martin Hayley Chambers Holly Watson Daiay Alfie Howard Kirsty Jarrett Murray Murphy Callum Mcdonnell Joshua Barrass Joshua Barrass Alan Wood Heather Stuart L.gourley Christina Walker Louie Powell Luke Warren Connor Gibbs Max Johnstone Barry Guthrie Louis Hanly Rhys Nicholas Josh Oliver William Gilmour Will Denby Ryan Leech Curt Stevenson Will Hudson Ethan Hughes Brandon Temple-brown Luke Jones Shea Huddart Eiddan Cassidy-ballard Harry Dawson Aiden Campbell-dunne Ross Munro Lewis Owen Kai Brownlee Joshua Warburton Jaime Bartlett Joseph Shepheard Connor Semple Ryan Cann Anonymous