Total fundraisers
4,546
Raised so far
£303,673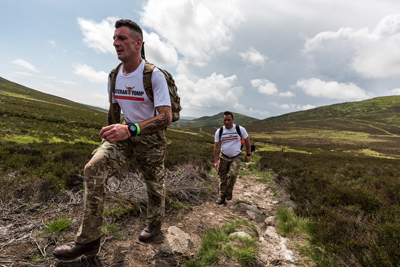 Cateran Yomp 2021
11 Sep 2021
Blairgowrie
54 miles in 24 hours – The ultimate charity walk is back! Are you tough enough to take on the Yomp?
Virtual Virgin Money London Marathon 2021
3 Oct 2021
Brighton
The Frontline Walk 2021
6 Oct 2021
France & Belgium
Join The Frontline Walk – a 100km trek through the WWI battlefields to commemorate the First World War Centenary.
Brighton Marathon 2022
10 Apr 2022
Brighton
Take part in this spectacular marathon on closed roads in the vibrant city of Brighton.
Virgin Money London Marathon 2022
24 Apr 2022
London
Take on the greatest road race in the world
The Virtual Lord Mayor's Big Curry Lunch 2021
17 Mar 2021
Looking for another event? Click here
Thanks to your support, in 2019/2020..
Thank you to everyone that has taken part in or supported a Soldiers' Charity event!
Let's not stop here, keep it up!