Total fundraisers
4,143
Raised so far
£244,061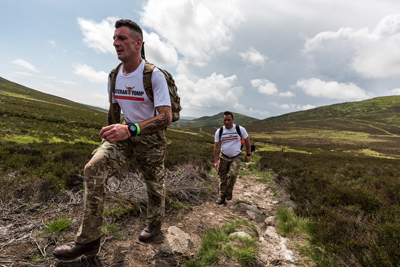 Cateran Yomp 2021
5 Jun 2021
Blairgowrie
54 miles in 24 hours – The ultimate charity walk is back! Are you tough enough to take on the Yomp?
The Frontline Walk: The Home Front 2021
9 Sep 2021
South-east England
Walk 100km of south-east England. Learn about the people of London, Surrey and Hampshire and the role they and the area played during WWI and WWII.
The Frontline Walk 2021
6 Oct 2021
France & Belgium
Join The Frontline Walk – a 100km trek through the WWI battlefields to commemorate the First World War Centenary.
Looking for another event? Click here
Thanks to your support, in 2019/2020..
Thank you to everyone that has taken part in or supported a Soldiers' Charity event!
Let's not stop here, keep it up!