Total fundraisers
2,081
Raised so far
£182,626
Operation Bletchley 2020: Christmas in Berlin
Calling all Secret Agents... Operation Bletchley: Christmas in Berlin is your virtual codebreaking challenge. Set in Berlin, in 1948 we need you to walk 24 miles, in 12 days cracking codes along the way.
Rifle Run South 2021
18 Apr 2021
Buckinghamshire
Rifle Run is the first event of its kind – based on a military exercise called a march and shoot it combines three shooting challenges with a 10km cross-country run.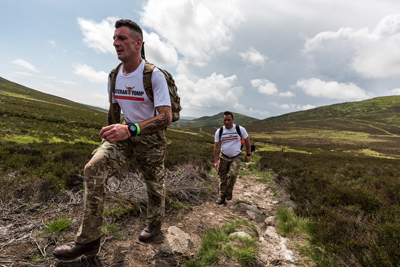 Cateran Yomp 2021
5 Jun 2021
Blairgowrie
54 miles in 24 hours – The ultimate charity walk is back! Are you tough enough to take on the Yomp?
The Frontline Walk 2021
6 Oct 2021
France & Belgium
Join The Frontline Walk – a 100km trek through the WWI battlefields to commemorate the First World War Centenary.
Looking for another event? Click here
Thanks to your support, in 2018/2019..
Thank you everyone that has contributed to this amazing effort!
Let's not stop here, keep it up!